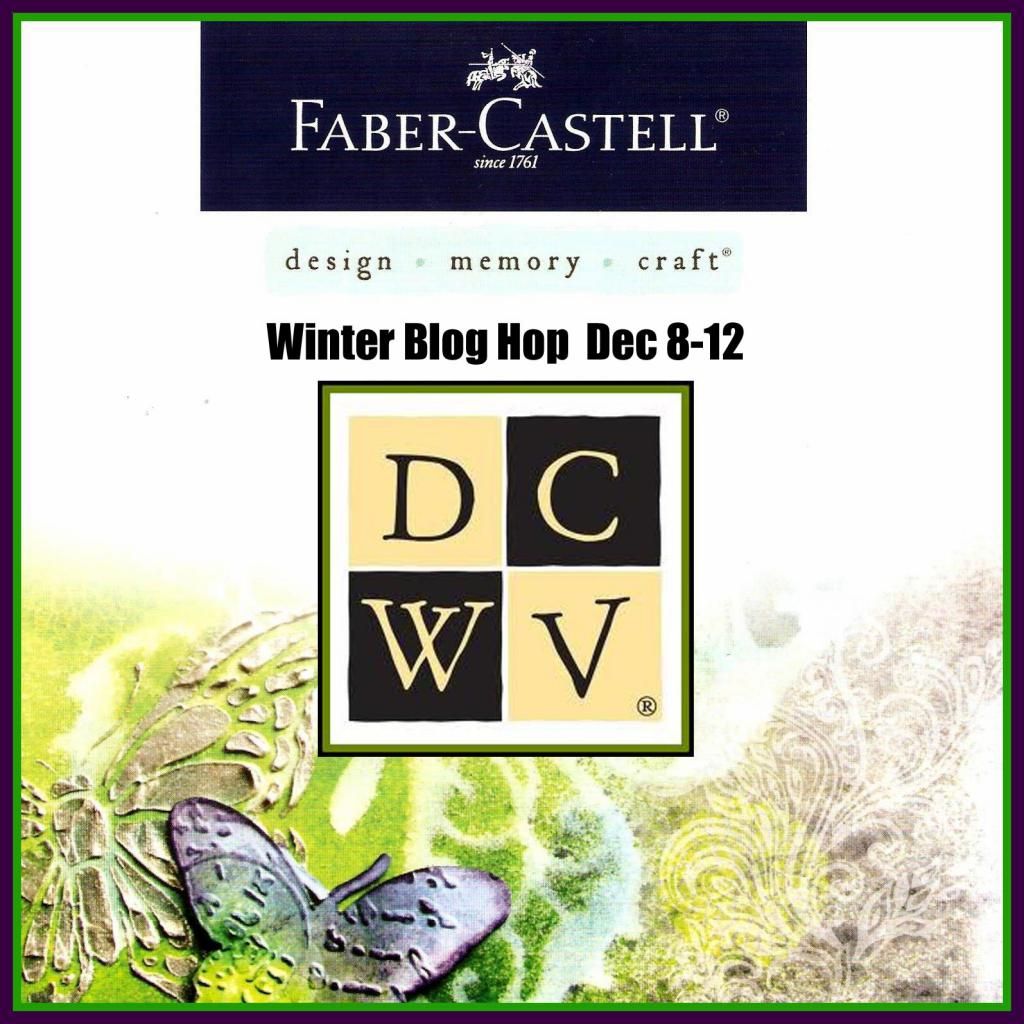 Welcome to the DCWV and Faber-Castell Design Memory Craft® Winter blog hop! Dec 8-12 both blogs will be sharing fun winter projects featuring products from both companies! Check in each day on both blogs for chances to win lots of fabulous prizes!
Today is my turn and I created this fun layout of my youngest's first Christmas. He was just so mesmerized by the lights that I just had to put together this layout.
I used the Winter in the Woods 6x6 and 12x12 stack and the Winter tag stack and
Faber-Castell Gelatos
. I love using Gelatos they give everything a nice soft warm hue. On my kraft stock I just colored in a little bit under my picture and then using a paintbrush with some water on it just went over it to blend it, nice and easy.
Here is a close up of the May Arts flowers. I took the
Gelatos
in "snow cone" and dipped my brush in water and then on the gelato and gave my white flowers a soft watercolor effect. It's a little hard to see in the picture but they have a soft blue tint in the center and go so nicely with the layout.